KNOWLEDGE MANAGEMENT
---
We assist organizations in developing a broad range of tailored training and knowledge enrichment programmes with a view to equip the clients with the right knowledge in Islamic Banking & Finance.
Our approach is on understanding industry practices of Islamic Banking & Finance worldwide with actual case studies, covering Shariah concepts, operations, documentations and risks of the relevant concepts and structures.
Qualified resources from diverse jurisdictions and organizational background.
Masryef also conduct seminars, conferences and intellectual discourses both public and private on Islamic Banking & Finance
ADVISORY AND CONSULTING
---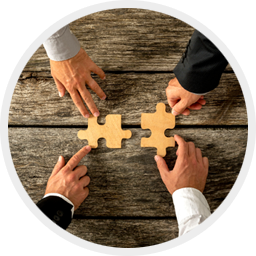 Shariah
Endorsement

Documentation
Review

Product
Development

System
Development

Operational
Review
GOVERNANCE
---
We review the operations which include process efficiency, potential Shariah non-compliance risks and provide alternative solutions.
We provide independent review of processes to ensure Shariah compliance.
We are equipped to conduct independent Shariah audit to ensure that exposure to Shariah non-compliance and therefore potential loss of income, is minimized.
We will work with your team to implement relevant guidelines from time to time.
Talent Management
---
Matching the right talent with the right organisation in Islamic Finance is what we do.
Our aim is to establish lasting relationships between our clients and candidates by focusing on attitude, talent and potential.
Using our strong market expertise and insights, we are able to ensure that only the highest calibre of candidates comes through and recommended.